How to Earn Money Online in India as a Travel Blogger
Whenever we see travel bloggers roving all around the world, let's admit the fact that we crave for such journeys! And who wouldn't! Traveling all around the world without spending a penny from your pocket seems like a fantasy!
Even the Bollywood movies are no exception for this influence! How can we not mention the role of Ranbir Kapoor in 'Yeh Jawaani Hai Deewani'! And we literally wished to get kidnaped after watching Alia's character from 'Highway'!
Although it is not all moonlight and roses when it comes to earning money through a travel blog! You surely don't want to be down and out, lost in the crowd of travel junkies. So here we are! Paving the way, to give you an insight on earning money through a travel blog. 
Invest Wisely
Travel blogging is like opening a start up! You rule your work! So initially, one has to invest money to mold it into a full-fledged business!
Start with low budget trips at first but make sure that you are well-equipped with basic required gadgets! 
This would include a camera or a high-end mobile phone with good camera quality. Also, a portable charger, USB drives, memory cards and go-pro if possible.
One may suggest not to invest in social media promotions, but a blogger need not be told about the importance of digital presence. 
Investment done at the right places will give you huge returns later in your journey not just in terms of money but popularity as well.
Here is the list of trips in India which can be organized in a cheaper budget.
https://www.scoopwhoop.com/inothernews/cheap-trips/
Not to mention, start by choosing a good domain and hosting like this one for your blog. 
Google Adsense
Google Adsense, the most popular pay-per-click (PPC) advertiser or cost-per-click (CPC), is source of income for most of the bloggers irrespective of their niche.
All you need to do is, sign up for an account and add advertising banners to your blog. Whenever someone clicks on an ad on your blog, you get paid.
Earning money from blogs using Adsense takes time and with practice you can earn good amount of money. Below are few important links useful while earning money using Google Adsense.
https://www.siteground.com/tutorials/adsense/
https://monetizepros.com/guides/adsense/
http://www.wikihow.com/Earn-Money-Through-Google-Adsense
Photography and Video Sales
The popularity of your blog profoundly depends on the kind of photos that you upload! The better the photos, the more attraction the blog would get! The presence of mind is also equally important! Seize the unusual, interesting moments of your trip in your camera! You can sell these photos to different websites, magazines or photo galleries!  
Below are the links to list of those applications and websites on which you can sell your photos.
http://www.makeuseof.com/tag/places-sell-your-photos-online/
http://workfromhomehappiness.com/sell-smartphone-photos/
Organizing Tours
Organizing tours can be another means for a blogger. Employing the knowledge that you have availed through your past trips and adding a bit of fun element in it would help you to get your almighty dollars!
But solo travel blogging has few risks and even fewer responsibilities than organizing tours and simultaneously managing the blog. So choose wisely and head along.
Neeraj Narayanan is the best example of Travel blogger turned tour organizer.
https://www.missmalini.com/2015/02/17/this-guy-on-his-own-trip-will-make-you-want-to-quit-your-job-travel-all-your-life/
Link to his facebook page- https://www.facebook.com/onhisowntrip/
Brand Ambassadorship   
Have tie-ups with different brands! Highlight the types of equipment that you use for your trips. Emphasis on its usage! Brand ambassadorship is one of the important sources of income! It is booming vigorously in the blogging world.
Instagram bloggers like Abhinav Chandel travels and writes for Spiti Holidays. Check out his work here
https://www.instagram.com/abhiandnow/
http://spitiholidayadventure.com/package/spiti-valley-photo-exploration-tour
Affiliate Partnerships
Whenever someone is planning a trip, they usually check out different touring guide websites for reviews, recommendations and bookings. 
Try getting on such affiliate programs as you can source content from their website. Also, link your followers back to the blog through a tracking link. Having partnerships with different travel bloggers and YouTubers also helps with increasing the number of your audience, consequently the popularity and revenue.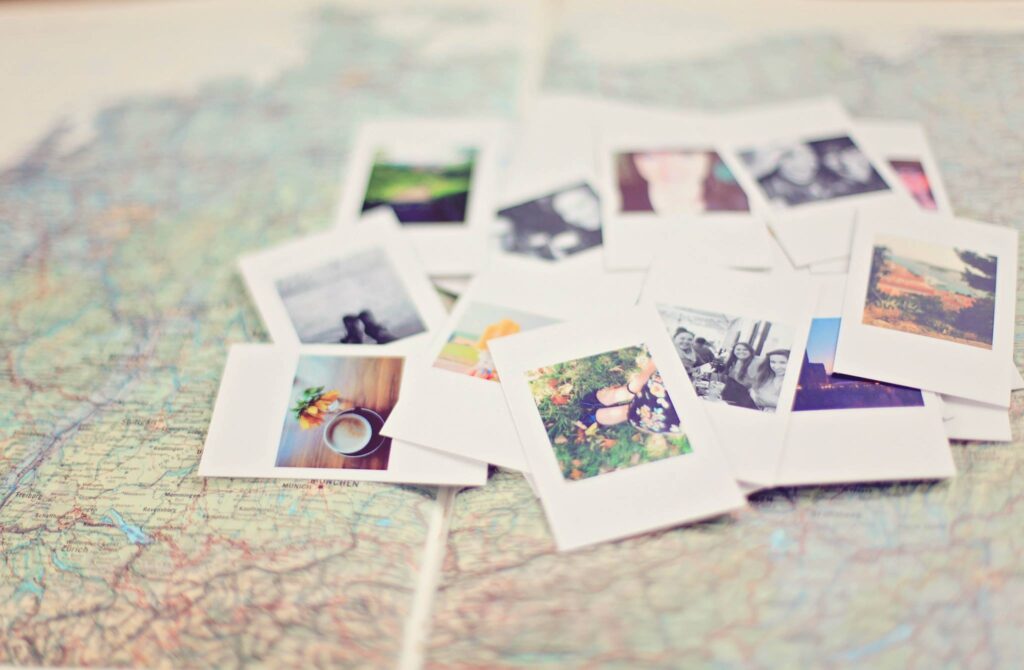 Freelance Content Creation
Freelancing is a safer option at the initial stage of blogging! Your blog is actually a portfolio as a freelancer! Weigh your words as you upload the content on a global platform! Keep it attractive and to the point! Freelancing can become a good source of income tool.
If you are new to freelance writing, find below articles that will give you important tips to keep in mind while writing for a travel blog as a freelancer.
https://the-shooting-star.com/2013/06/30…l-writing/
http://www.theexpeditioner.com/travel-writing/5-essential-tips-for-freelance-writers/
Create Products
With fame-game playing well by your side, you can create products! Your followers would surely be interested in merchandise and useful products for their travel journeys! This would indeed help you with boosting your income and give exposure to your blog.
Social Media Campaigns
Handling Social Media handles of various brands/companies as part a Marketing campaign is another way where you can earn money from. The main job here is to upload live photos and videos on Social Media handles of Owner company.
These social media mainly includes Facebook, Snapchat and Instagram. Along with posting and commenting, Instagram/Facebook stories are now a big hit. To give live updates about the event 'LIVE' option is also very useful that will help you interact with your audience.
Important Tip from Experts
Do not work for free!!
In the beginning, it looks nice when you're offered free traveling and attractive gifts. But you need to learn to say no whenever required. Know your value when you evolve in travel blogging.
"Working for free! Plenty of companies, especially in India, will give you offers in exchange for exposure, free travel or petty money. I think it took me too long to realize that if I don't value my work as a blogger and learn to walk away, I'll never 'make' it. You need to know when to start saying no." said Shivya Nath, the famous travel blogger in an interview on guidance for travel blogger enthusiasts.
Here is the link to her blog where she has explained how she manages her passion and expenses.
https://the-shooting-star.com/2015/12/12/funding-my-adventures-through-travel-blogging/
Dos And Don't
There may be hundreds of ways to monetize your blog, but it's not as easy it seems to be. Although you have to trust yourself. Patience is a virtue! Hence, we also give you some dos and don'ts of maintaining your travel blog!
Dos
-Write to the point
-Work with keywords in your text
-Create links to other post and pages in your website
-Examine what your competitors do
-Use relevant tags in your blog posts
Dont's
-Don't talk about yourself only.
-Don't give false information.
-Don't buy links
-Don't copy the content of others website
There would be a lot of people telling you to stick to your so called secured 9-5 job! But you must take everything with a pinch of salt and believe in your talent! If you feel that you are ready to do the needful hard work and risk your profession, there's nothing that can refrain you from becoming a professional travel blogger!
Having said that, you have to be sure of the niche that you'll be following!
There will be hundreds of other travel enthusiasts desiring to be the talk of the town!
But what is so unique that makes you stand out in the crowd? Be clear!
Don't let your thoughts prance in your head, let them be out and wander in enchanting places all across the world!